Top 20 Life-Changing Quotes To Increase Your Confidence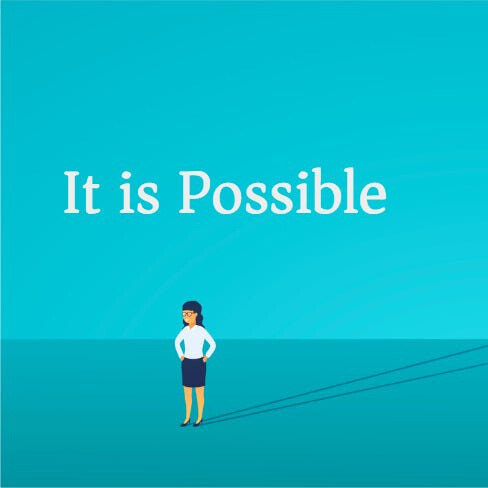 Are you ready to unlock the door to unshakable confidence? Picture a life where you radiate self-assurance, seize opportunities fearlessly, and embrace challenges with unwavering belief in your abilities.
To embark on this transformative journey, we present to you a collection of the top 20 life-changing quotes that will ignite your confidence and propel you toward your goals. Get ready to be inspired, motivated, and empowered as we delve into the wisdom of great minds.
"Believe you can, and you're halfway there." – Theodore Roosevelt
"You have within you right now, everything you need to deal with whatever the world can throw at you." – Brian Tracy
"The only limit to our realization of tomorrow will be our doubts of today." – Franklin D. Roosevelt
"Your time is limited, don't waste it living someone else's life." – Steve Jobs
"Success is not final, failure is not fatal: it is the courage to continue that counts." – Winston Churchill
"You miss 100% of the shots you don't take." – Wayne Gretzky
"The only way to do great work is to love what you do." – Steve Jobs
"The best revenge is massive success." – Frank Sinatra
"What lies behind us and what lies before us are tiny matters compared to what lies within us." – Ralph Waldo Emerson
"Confidence comes not from always being right but from not fearing to be wrong." – Peter T. McIntyre
"The future belongs to those who believe in the beauty of their dreams." – Eleanor Roosevelt
"The greatest glory in living lies not in never falling, but in rising every time we fall." – Nelson Mandela
"The only person you are destined to become is the person you decide to be." – Ralph Waldo Emerson
"Self-confidence is the best outfit, rock it, and own it." – Unknown
"No one can make you feel inferior without your consent." – Eleanor Roosevelt
"Doubt kills more dreams than failure ever will." – Suzy Kassem
"The more you praise and celebrate your life, the more there is in life to celebrate." – Oprah Winfrey
"You are never too old to set another goal or to dream a new dream." – C.S. Lewis
"Success is not the key to happiness. Happiness is the key to success." – Albert Schweitzer
"I am the master of my fate, I am the captain of my soul." – William Ernest Henley
Related: Top 20 Powerful Quotes to Keep You Moving Forward
As we conclude our exploration of these top 20 life-changing quotes, let their profound wisdom resonate within you. Confidence is not an innate trait; it is a mindset that can be nurtured and cultivated. Embrace these powerful words of inspiration, and let them guide you on your journey toward unshakable self-assurance.
Remember, you are the master of your destiny, and the key to unlocking your full potential lies within you. Believe in yourself, banish self-doubt, and embrace the limitless possibilities that await. With these life-changing quotes as your guiding light, step into a world where confidence knows no bounds. Embrace your true power, seize every opportunity, and watch as your life transforms into a testament of unwavering confidence and remarkable success.
Please don't forget to subscribe to our mailing list and receive many more inspiring posts like this via email. Simply enter your name and email address below to get started. It's free, so why not!
Sources:
https://betterprogramming.pub/the-key-to-a-womans-success-in-the-tech-industry-making-intentional-choices-with-confidence-1008ff3da2b9
Join our social media community for motivational content and tips and tricks on how to achieve your goals and follow your dreams!
If you know someone who could use this article, share it with them!!
Let us know in the comments what you would like to see next and for more powerful motivational articles, check out our Motivation2Study Blog!